Welcome To
Leo's Auto Care
Leo's Auto Care Offers Auto Repair Services You Can Count On!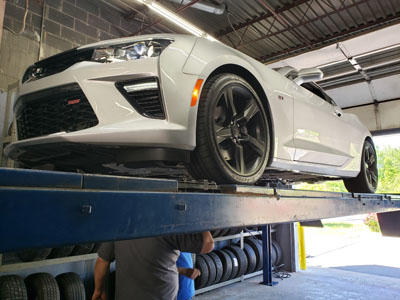 Leo's Auto Care has been providing customers in the Charlotte, NC 28217 area with high-quality automotive maintenance and repair services since 2017. Our experienced mechanics will get your vehicle up and running again, and we'll keep it in top operating condition.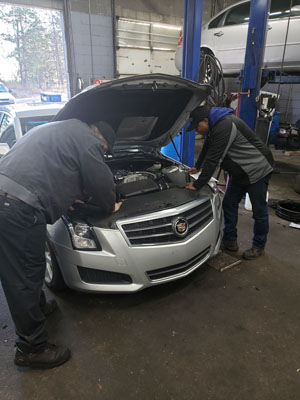 We provide a range of services, including 4x4 Services, AC Repair, Alignment, Brakes, Car & Truck Care, Domestic Cars & Trucks, Electrical Services, Electronic Fuel Injection, Electronic Services, Engine & Transmission, Engine Maintenance, General Maintenance, General Services, Heating and Cooling Services, High Performance Brakes, High Performance Engine Repair, High Performance Exhaust, High Performance Transmission Repair, High-Performance Suspension, Ignition Repair, Import Cars & Trucks, Inspections and Emissions, Miscellaneous Services, Oil Change, Quick Lube Services, Tires, Towing, Transmission Services and Undercar Services. We're proud of our great mechanics, who have years of experience working on many different types of vehicles. They have the knowledge required to diagnose your problems, and to find affordable solutions to get you back on the road quickly.

To learn more about our services, call us at 704-521-4976 or email us today. We're looking forward to earning your trust as a friendly, honest and reliable alternative for your auto maintenance and repair needs in Charlotte.
Reviews
Was on a trip from FL to OH and heard some very concerning noises coming from my car with no way to diagnose on my own. They inspected my vehicle and recommended that I get new brakes. I told them I have a local mechanic in OH that I prefer to work with. They assured me that I was more than safe to get home and have the repair made there. They gave me peace of mind when they could have taken advantage of me and said they needed to be replaced on the spot. They also helped tuck a few wires as a courtesy that were exposed and hanging from my car from a bad trailer hitch installation. All around great experience. Juan was very helpful and honest and I would highly recommend Leo's!

Jeff, 12/21/2021

This place is great. Great service. They have integrity so they aren't going to try to extort you like some auto places. Highly recommend.

Spriggy438, 12/16/2021

Excelente servicio y muy profesionales. El trato al cliente es excepcional recomendado 100%. Me atendió Joaquin un hombre muy profesional, educado y amable. Te hace sentir en familia. Me explico todo el procedimiento que le realizaría a mi auto. Quede encantada. Todos los empleados muy amables y sobre todo profesionales. Te hablan con la verdad y se puede observar que cuando trabajan con un auto saben lo que están haciendo.

Cyd Marie Alvarez, 11/19/2021